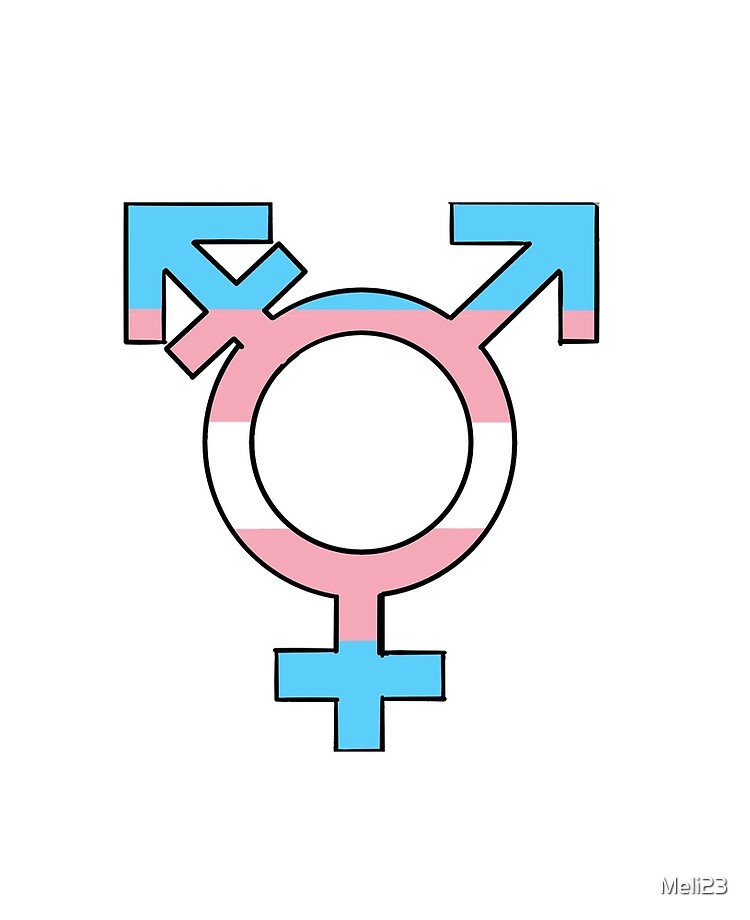 In honor of Pride month and in an effort to be supportive as an ally, I've put together a list of SF & Fantasy that feature Trans, Non-Binary and Genderfluid/Gender queer characters.  I know that the language surrounding gender is constantly evolving right now.  So I may not always use terms with the precision I'd prefer to. (If I get anything wrong, I'm happy to correct)
Science Fiction and Fantasy have always been genres of exploration.  Sometimes of worlds far beyond ourselves and sometimes of the human self we embody.  I've tried to reflect that exploration in my selection.
I'm posting a range of  Adult,  YA and Middle Grade science fiction and fantasy.  I'll note by each title the designation of audience.
I will try to indicate under each title whether the trans character is a main character or a side character.  Or if it's a world building trait.
While I don't always know an author's identity well enough to know if a story is 'Own Voices" I will try to note it where I do know.
Here's the list!
1.
 PET  by Akwaeke Emezi (Make Me a World, 2019)
There are no more monsters anymore, or so the children in the city of Lucille are taught. With doting parents and a best friend named Redemption, Jam is a black trans girl who has grown up with this lesson all her life. But when she meets Pet, a creature made of horns and colours and claws she must reconsider what she's been told. Pet has come to hunt a monster, and the shadow of something grim lurks in Redemption's house.  But how do you save the world from monsters if no one will admit they exist?  This book is an amazing must-read! (YA fantasy,  Trans mc, Own Voices)
2.
Wake of Vultures by Lila Bowen (Orbit, 2015)  
Nettie Lonesome lives in a land of hard people and hard ground dusted with sand. She's raised by folks who don't call her a slave but use her like one. That is, until the day a stranger attacks her. When nothing, not even a sickle to the eye can stop him, Nettie stabs him through the heart with a chunk of wood and he turns to black sand.And just like that, Nettie can see. she can sense what everyone else is hiding—at least physically. Haunted by the spirits, Nettie has no choice but to set out on  a quest that might lead her to find her true kin . . . if the monsters along the way don't kill her first. (Adult Fantasy/Weird Western,   Gender fluid mc)
3.

Meanwhile, Elsewhere: Science Fiction and Fantasy from Transgender Writers edited by Cat Fitzpatrick and Casey Plett (Topside Press, 2017)  
The #1 post-reality generation device approved for home use! This manual will prepare you to travel from multiverse to multiverse. No experience is required. Choose from twenty-five preset post-realities! This is a marvelous collection of science fiction and fantasy  stories that sparkle.  By turns quirky,   romantic,  hilarious or adventurous, this an anthology that's sure to please.  (Adult SF/Fantasy short stories,  Own Voices)
4.
Dreadnought by April Daniels (Diversion Publishing, 2017)
April Daniels. Danny Tozer has a problem: she just inherited the powers of Dreadnought, the world's greatest superhero. Until Dreadnought fell out of the sky and died right in front of her, Danny was trying to keep people from finding out she's transgender. But before he expired, Dreadnought passed his mantle to her, and those secondhand superpowers transformed Danny's body into what she's always thought it should be. Now there's no hiding that she's a girl. CW for transphobia and misogyny.  (YA SF/F, trans-girl mc)
5.
Peter Darling by Austin Chant (Less than Three Press, 2017)
Ten years ago, Peter Pan left Neverland to grow up, leaving behind his adolescent dreams of boyhood and resigning himself to life as Wendy Darling. Growing up, however, has only made him realize how inescapable his identity as a man is. But when he returns to Neverland, everything has changed: the Lost Boys have become men, and the war games they once played are now real and deadly. Even more shocking is the attraction Peter never knew he could feel for his old rival, Captain Hook—and the realization that he no longer knows which of them is the real villain. (Adult Fantasy, trans man mc)
6.
An Unkindness of Ghosts by Rivers Solomon(Akashic Books, 2017)
Aster has little to offer folks in the way of rebuttal when they call her ogre and freak.  Aster lives in the lowdeck slums of the HSS Matilda, a space vessel organized much like the antebellum South. For generations, Matilda has ferried the last of humanity to a mythical Promised Land. On its way, the ship's leaders have imposed harsh moral restrictions and deep indignities on dark-skinned sharecroppers like Aster. Embroiled in a grudge with a brutal overseer, Aster learns there may be a way to improve her lot–if she's willing to sow the seeds of civil war. (Adult SF, non-binary mc, Own Voices)
7.
Transcendent: The Years Best Transgender Speculative Fiction edited by K. M. Szpara (Lethe Press, 2016)
A range of fantastical stories from creepy horror to hard SF.  This is a blend of stories with trans characters, and stories where those elements are more metaphorical.  This anthology will be a welcome read for those who are ready to transcend gender through the lens of science fiction, fantasy, and other works of imaginative fiction.  This is the first Transcendent anthology of four that have been published to date. (Adult SF/F/H shortstories, editor is Own Voices as are some authors)
8.
River of Teeth by Sarah Gailey (Tom Doherty Associates,  2017)
In the early 20th Century, the United States government concocted a plan to import hippopotamuses into the marshlands of Louisiana to be bred and slaughtered as an alternative meat source. This is true. Other true things about hippos: they are savage, they are fast, and their jaws can snap a man in two. This was a terrible plan. This story is an 1890s America that might have been: a bayou overrun by feral hippos and mercenary hippo wrangler from around the globe. It is the story of Winslow Houndstooth and his crew. It is the story of their fortunes. It is the story of his revenge. (Adult alt history Fantasy,  non-binary mc)
9.
The Stone in the Skull by Elizabeth Bear (Tor Books, 2017)
The Stone in the Skull, the first volume in her new trilogy, takes readers over the dangerous mountain passes of the Steles of the Sky and south into the Lotus Kingdoms.
The Gage is a brass automaton created by a wizard of Messaline around the core of a human being.  He is carrying a message from a the most powerful sorcerer of Messaline to the Rajni of the Lotus Kingdom. With him is The Dead Man, a bitter survivor of the body guard of the deposed Uthman Caliphate, protecting the message and the Gage. A diverse cast of characters populate this political fantasy full of rich world building. (Adult Fantasy, trans woman mc)
10.
Mask of Shadows by Linsey Miller  (Dreamscape Media, 2017)
Sallot Leon is a thief, and a good one at that. But gender fluid Sal wants nothing more than to escape the drudgery of life as a highway robber and get closer to the upper-class—and the nobles who destroyed their home. When Sal steals a flyer for an audition to become a member of The Left Hand, Sal jumps at the chance to infiltrate the court and get revenge. But the audition is a fight to the death filled with clever circus acrobats, lethal apothecaries, and vicious ex-soldiers.  As Sal succeeds in the competition, and wins the heart of Elise, an intriguing scribe at court, they start to dream of a new life and a different future, but one that Sal can have only if they survive. (YA fantasy, gender fluid mc)
11.
The Deep and Dark Blue by Niki Smith (Little, Brown Books for Young readers, 2020)
 In order to stay alive, twins Hawke and Grayson must flee their home and disguise themselves to join an order of magical women and stay safely hidden.  They become Hanna and Grayce, learning the ways of the order and the magic it wields.  But while Hawke will do anything to return to his old life and avenge his family,  Grayce struggles to keep the threads of her new life from unraveling, and realizes she wants to stay in the one place that will allow her to finally live as a girl. (MG graphic fantasy, trans-girl mc)
12.
The Affair of the Mysterious Letter by Alexis Hall (Ace, 2019)
Upon returning to the city of Khelathra-Ven after five years fighting a war in another universe, Captain John Wyndham finds himself looking for somewhere to live, and expediency forces him to take lodgings at 221b Martyrs Walk. His new housemate is Ms. Shaharazad Haas, a consulting sorceress of mercurial temperament and dark reputation. When Ms. Haas is enlisted to solve a case of blackmail against one of her former lovers, Miss Eirene Viola, Captain Wyndham finds himself drawn into a mystery. Along the way he is beset by criminals, menaced by pirates, molested by vampires, almost devoured by mad gods, and called upon to punch a shark.  Alexis Hall writes a new twist on Sherlock Holmes in this wild and quirky fantasy.  (Adult Fantasy,  trans-man mc)
13.

Lizard Radio by Pat Schmatz (Candlewick, 2015)
Fifteen-year-old bender Kivali has had a rough time in a gender-rigid culture. Abandoned as a baby and raised by Sheila, an ardent nonconformist, Kivali has always been surrounded by uncertainty. Where did she come from? Is it true what Sheila says, that she was deposited on Earth by the mysterious saurians? What are you? people ask, and Kivali isn't sure. (YA Science Fiction, gender fluid mc)
14.
Not Your Villain by C. B. Lee (Duet, 2017)
The second book in the Sidekick Squad. Bells Broussard thought he had it made when his superpowers manifested early. Being a shapeshifter is awesome. He can change his hair whenever he wants and, if putting on a binder for the day is too much, he's got it covered. But that was before he became the country's most wanted villain. (YA SF/F, trans man mc)
15.
The Black Tides of Heaven by JY Yang (Tor.com, 2017)
Mokoya and Akeha, the twin children of the Protector, were sold to the Grand Monastery as children.  Now a  rebellion is growing. The Machinists discover new levers to move the world every day, while the Tensors fight to put them down and preserve the power of the state.  Can Akeha find peace without shattering the bond he shares with his twin sister?
One of the most fascinating details of this world that Yang has created is that children are not assigned genders at birth. We see this play out in the story. Some children choose very young, others wait until much later, and others still choose to remain somewhere in between. Both Akeha and Mokoya, for instance, each use gender neutral pronouns for the first two parts of the book.  The cultural norm is to recognize gender as something that comes from within.   (Adult Fantasy,  non-binary worldbuilding, Own Voices.)
16.
Lost Boi by Sassafras Lowrey (Arsenal Pulp Press, 2015)
In Sassafras Lowrey's gorgeous queer punk reimagining of the classic Peter Pan story, prepare to be swept overboard into a world of orphaned, abandoned, and runaway bois who have sworn allegiance and service to Pan, and the newly corrupted Mommy Wendi who, along with the tomboy John Michael, Pan convinces to join him at Neverland. Told from the point of view of Tootles, Pan's best boi, the lost bois call the Neverland squat home, creating their own idea of family, united in their allegiance to Pan, the boi who cannot be broken, and their refusal to join ranks with Hook and the leather pirates. (Adult Fantasy, Multiple gender queer and trans characters, Own Voices)
17.
The Vela by Yoon Ha Lee, Becky Chambers, Rivers Solomon and SL Huang (Serial Box 2019)
Given the authors involved, this particular book needed to make the list!  In the fading light of a dying star, a soldier for hire searches for a missing refugee ship and uncovers a universe-shattering secret. Asala Sikou is used to looking after number one while crisis reigns in her dying planetary system. But when she's hired to find a missing refugee ship, she discovers that this is no ordinary rescue mission, and she must play a role in deciding the fate of the whole universe.   These four authors wrote this story in episodes to tell the entire story.  (Adult SF, Multiple gender fluid, non-binary characters, Own Voices)
18.
 Full Fathom Five by Max Gladstone (Tor Books, 2014)
The third novel set in the addictive and compelling fantasy world of Three Parts Dead.
On the island of Kavekana, Kai builds gods to order, then hands them to others to maintain. When Kai sees one of her creations dying and tries to save her, she's grievously injured—then sidelined from the business entirely, her near-suicidal rescue attempt offered up as proof of her instability. But when Kai gets tired of hearing her boss, her coworkers, and her ex-boyfriend call her crazy, and starts digging into the reasons her creations die, she uncovers a conspiracy of silence and fear—which will crush her, if Kai can't stop it first. (Adult Fantasy, Trans woman mc)
19.
The Brilliant Death by Amy Rose Capetta (Viking, 2018)
All her life, Teodora has hidden the fact that she secretly turns her family's enemies into music boxes, mirrors, and other decorative objects. Then the Capo, the land's new ruler, sends poisoned letters to the heads of the Five Families that have long controlled Vinalia. Four lie dead and Teo's beloved father is gravely ill. To save him, Teo must travel to the capital as a DiSangro son—not merely disguised as a boy, but transformed into one. Enter Cielo, a strega who can switch back and forth between male and female as effortlessly as turning a page in a book.  The closer they get to the palace, the more sinister secrets they uncover about what's really going on in their beloved country—and the more determined Teo becomes to save her family at any cost.  (Adult Historical Fantasy,  gender fluid mcs, Own Voices)  
20.
The Raven Tower by Ann Leckie (Orbit, 2019)
Gods meddle in the fates of men, men play with the fates of gods, and a pretender must be cast down from the throne.  For centuries, the kingdom of Iraden has been protected by the god known as the Raven. His will is enacted through the Raven's Lease, a human ruler chosen by the god himself. His magic is sustained via the blood sacrifice that every Lease must offer. But the power of the Raven is weakening. A usurper has claimed the throne. It is into this unrest that the warrior Eolo–aide to Mawat, the true Lease–arrives. And in seeking to help Mawat reclaim his city, Eolo discovers that the Raven's Tower holds a secret. Its foundations conceal a dark history that has been waiting to reveal itself…and to set in motion a chain of events that could destroy Iraden forever.  (Adult fantasy, trans man mc)
21.
Love Beyond Body Space & Time edited by Hope Nicholson (Bedside Press, 2016)
A collection of indigenous science fiction and urban fantasy focusing on LGBT and two-spirit characters. These stories range from a transgender woman trying an experimental transition medication to young lovers separated through decades and meeting far in their own future. These are stories of machines and magic, love, and self-love.  Important to note these are Indigenous stories by Indigenous voices.   (Adult SF/F short stories,  trans, non binary  and two-spirit  characters, Own Voices)
22.
When the Moon was Ours by Anna-Marie McLemore (Thomas Dunne Books, 2016)
To everyone who knows them, best friends Miel and Sam are as strange as they are inseparable. Roses grow out of Miel's wrist, and rumors say that she spilled out of a water tower when she was five. Sam is known for the moons he paints and hangs in the trees. But as odd as everyone considers Miel and Sam, even they stay away from the Bonner girls, four beautiful sisters rumored to be witches. Now they want the roses that grow from Miel's skin, convinced that their scent can make anyone fall in love. (YA fantasy,  trans boy mc)
23.
Annex by Rich Larson (Orbit, 2018)
Our third take on the Peter Pan story, this time with aliens.  When the aliens invade, all seems lost. The world as they know it is destroyed. Their friends are kidnapped. Their families are changed. But with no adults left to run things, young trans-girl Violet and her new friend Bo realize that they are free. Free to do whatever they want. Free to be whoever they want to be.  But the invaders won't leave them alone for long…  (YA Science Fiction,  trans girl mc)
24.
Every Heart a Doorway by Seanan McGuire (Tor.com, 2016)
Eleanor West's Home for Wayward Chidlren: No Solicitations. No Visitors. No Quests.
Children have always disappeared under the right conditions; slipping through the shadows under a bed or at the back of a wardrobe, tumbling down rabbit holes and into old wells, and emerging somewhere… else.  This book and series has already been on one list,  Kade is a trans-boy character who is a side character, but is part of the adventures in several of the books in this series.  The author says she'll eventually get to Kade's story, but it will be a tough one to write and perhaps to read.   (YA Fantasy, trans-boy, sc)
25.
Behind the Sun, Above the Moon : A Non-Binary Science Fiction and Fantasy Anthology edited by Brooklyn Ray (Ninestar Press, 2020)
A Queer anthology featuring stories inspired by magic and the cosmos, a vast and beautiful place where planets, stars, comets, entire galaxies even, live without borders, specifications or binaries. Stories will span science fiction, science fantasy, contemporary, fabulism and magical realism.  This is an uplifting anthology of non-binary authors.  (Adult SF/F short stories, non-binary characters Own Voices)
30. The Prey of the Gods by Nicky Drayden
n South Africa, the future looks promising. Personal robots are making life easier for the working class.  But there are also some new  challenges:A new hallucinogenic drug sweeping the country . . .An emerging AI uprising . . .And an ancient demigoddess hellbent on regaining her former status by preying on the blood and sweat (but mostly blood) of every human she encounters. It's up to a young Zulu girl powerful enough to destroy her entire township, a queer teen plagued with the ability to control minds, a pop diva , and a politician  to band together to ensure there's a future left to worry about. (Adult SF/F, trans woman sc)
A few other  Trans and Non-Binary authors of SF and Fantasy  to check out!
Since these authors weren't writing titles with actual trans characters but I love their work and I wanted to include them, I decided to make another section to briefly talk about them and their work.
Phoebe and her Unicorn by Dana Simpson. (trans author)
Think the comic Calvin and Hobbes, only switch them out for a geeky girl and her unicorn friend.  This webcomic has become a multi-book series for middle graders, but is delightful fun for any age.
All the Birds in the Sky by Charlie Jane Anders (trans author)
Multi-award winner and incredible author Charlie Jane Anders explores many facets of the human condition in her worlds, and her books are not to be missed by those who enjoy excellent Science Fiction.  In this book, Childhood friends Patricia Delfine, a witch, and Laurence Armstead, a mad scientist, parted ways under mysterious circumstances during middle school.  But something is determined to bring them back together—to either save the world, or end it.
Ninefox Gambit by Yoon Ha Lee (trans author)  Yoon Ha Lee does explore gender and gender fluidity in his work, but they  are more background to the intricates plots and world building that take shape in his universe.  In this book, disgraced captain Kel Cheris must recapture the formidable Fortress of Scattered Needles in order to redeem herself  To do this, she downloads the consciousness of a general who has been dead for thousands of years. The only problem: this general was consigned to cold storage because he went mad and massacred his own armies. Can Kel control the new voice in her brain? Can she trust it, or keep from being taken over? And how will she defeat an unknown heresy?
A few more Items to reference:
The YA/MG Trans & Nonbinary Voices Masterlist
The Queer Science Fiction and Fantasy Book Database
Widdershins by Kate Ashwin : Widdershins is a series of Victorian-era adventure stories, set in the fictional town of Widdershins, West Yorkshire- England's magical epicentre, home to bounty hunters, failed wizards, stage magicians, and more, besides.  (trans woman mc in Chapter 8)
So that's my list.  Now I KNOW there will be things I didn't add.  Probably things I need to fix.  But I will dither with it forever if I don't get it out there.  Please don't hesitate to share titles, let me know if I got something wrong, or other suggestions for resources.  I appreciate the input!